Contrast Options
---
Text Size
How do we know the Earth is round? What is the shape of the Universe? A new exhibition brings together more than two millennia of globes, maps, art and scientific instruments in one epic journey of discovery.
For thousands of years, humans have created models and scientific instruments to understand and explore the world. For 11 weeks only, 'Globes' presents a wealth of these rare and beautiful objects on display in the region for the very first time.

Starting with the great minds of ancient Greece, the exhibition follows humanity's never-ending quest for knowledge and adventure. Uncover the vital role played by the pioneering scientists of the Islamic world, and track the ancient science of astronomy as it passed through Muslim Spain in the 10th and the 11th centuries. See the earliest-known celestial globes from the Islamic world and one of the earliest known Arab astrolabe in the world.
Discover the impact explorers had on our understanding of our world; learn how the globe became an important symbol of knowledge and power; and finally, arrive at today's cutting-edge transformations of the globe.
Imagines coeli septentrionales cum duodecim imaginibus zodiaci / Celestial map of the northern hemisphere with the 12 signs of the Zodiac. © Bibliothèque nationale de France
Celestial sphere © Paris, Collection privée Kugel
Heliocentric armillary sphere of the Copernican system "which holds that the Earth moves and the Sun is fixed at the centre of the world" © Bibliothèque nationale de France
Martin Behaim (1459–1507) Terrestrial globe. Manuscript copy of the original globe held in Nuremberg © Bibliothèque nationale de France
Jérôme Martinot (1671–1725) Geocentric armillary sphere demonstrating the Ptolemaic system made mobile by a clockwork mechanism © Bibliothèque nationale de France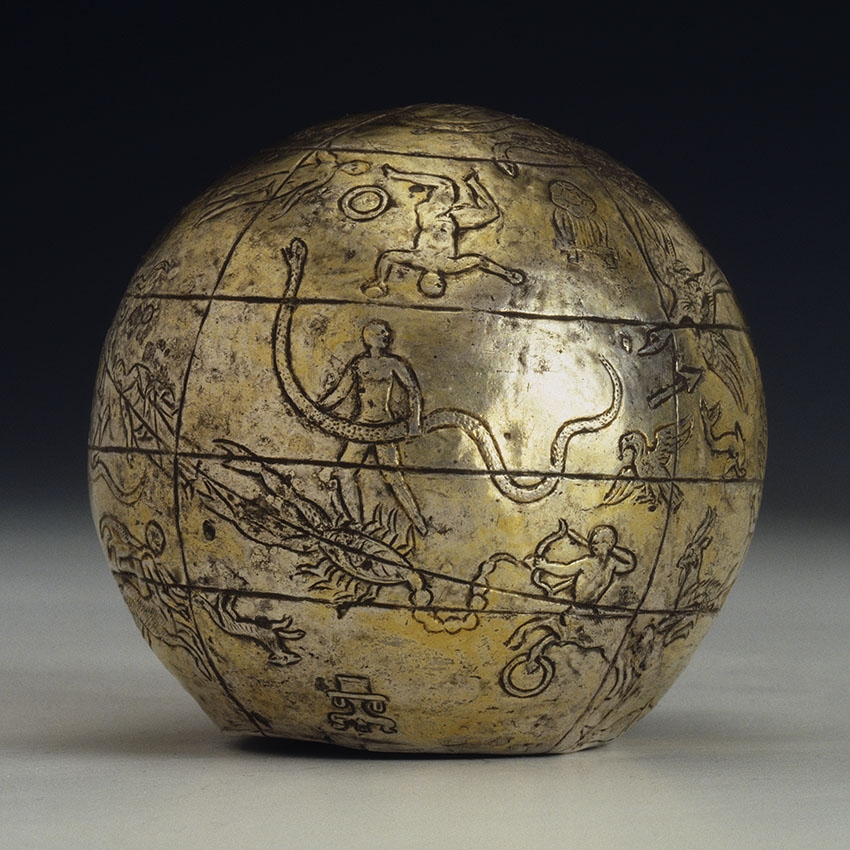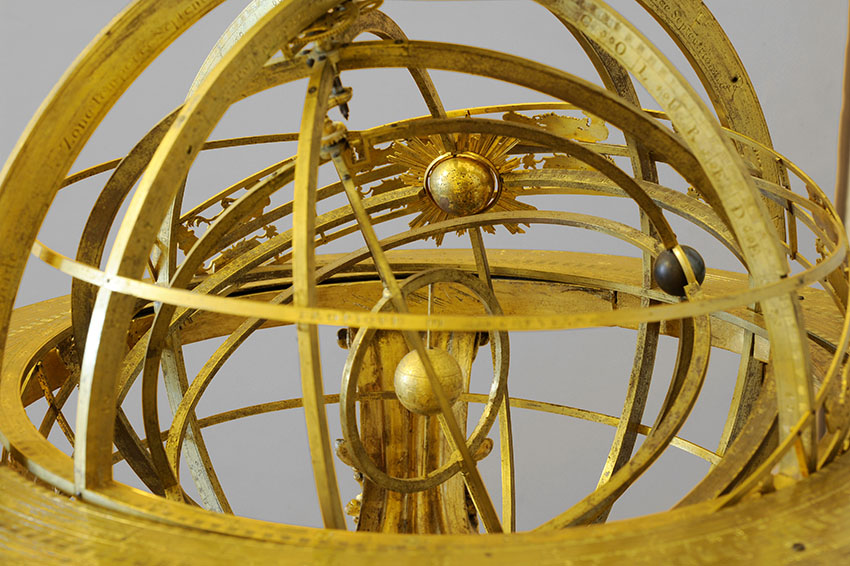 Admission is included with your museum general admission ticket.
Louvre Abu Dhabi Art Club Members visit for free.
Opening hours:
Opening hours:
Saturday, Sunday, Tuesday and Wednesday: 10am – 8pm
Thursday and Friday: 10am – 10pm
Closed on Mondays. Last entry and purchase is 30 minutes prior to closing.
Educational guide
The education guide allows the teacher to prepare their visit with practical information and details of the works, divided according to the exhibition layout,which will allow them to guide their class autonomously.The teacher can also present reproductions of the selected works in this manual and work on them with the students ahead of the visit in the classroom.They can also compare the reproduction to the original during their museum trip.

For an optimal experience please
rotate your device to portrait mode