Picturing the Cosmos
Join the ultimate space adventure!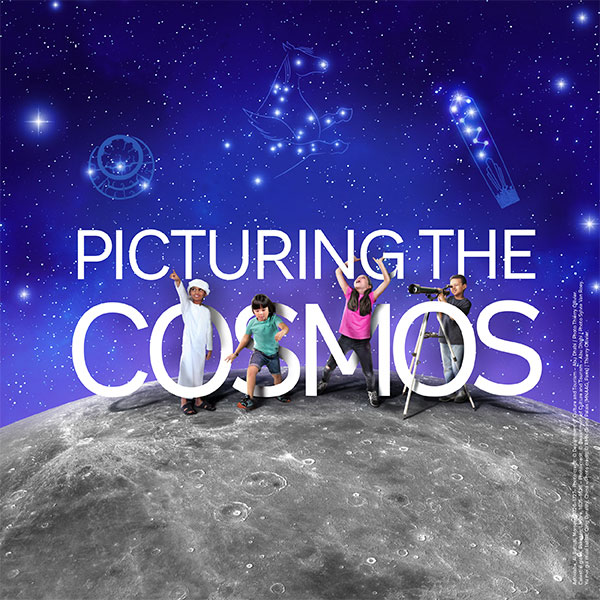 Welcome to the Children's Museum at Louvre Abu Dhabi! Get ready for an out-of-this-world adventure as we unveil our latest exhibition, 'Picturing the Cosmos', an interstellar journey that spans three awe-inspiring floors, transporting young visitors straight into the depths of space. This family-friendly exhibition is your gateway to the wonders of the cosmos, blending art and interactive games for an unforgettable experience.

Embark on a captivating Space Mission to discover how artists from diverse backgrounds have been mesmerized by the cosmos throughout history and how they pictured the universe. Our cosmic odyssey unfolds in four captivating themes:

Contemplate
The journey begins through marvelling at the celestial wonders from Earth through artistic interpretations of celestial bodies.

Narrate
Where tales of stars and galaxies come alive through captivating storytelling that shaped humans' relation with the cosmos across time and cultures.

Measure
Unlocking the mysteries of the cosmos through scientific inventions & discoveries that helped humans better understand the complexity & immensity of space.

Explore
The place where dreams of interstellar travel and exploring the unknown becomes a reality.

Don't miss this extraordinary space adventure, where the cosmos becomes an inspiring playground for curious explorers of all ages.


From 20.07.2023 | Kids go free
Ages 4+