Schools and Universities
Activities
Mindful Art Moments
Mindful Art Moments are short videos that use grounding exercises to allow the viewer to relax, gently observe and reflect on an artwork from our collection.
Reflect and Express
We invite you, educators and caregivers, to play with your students or children through multisensory activities
Kayaking around the Museum
Enjoy the museum from the stillness of the Arabian Sea
Museum Visits
Plan your visit
Learning Resources
For Children, Educators, and Families
Designed for children, educators and families, the Louvre Abu Dhabi learning resources aim to enhance the visitors' experience and to extend it to the classroom and homes through engaging questions and interactive activities. The learning resources invite young and adult visitors to learn actively and make strong connections with the collection and the exhibitions by taking the lead as self-guides who direct their own experiences.

Discover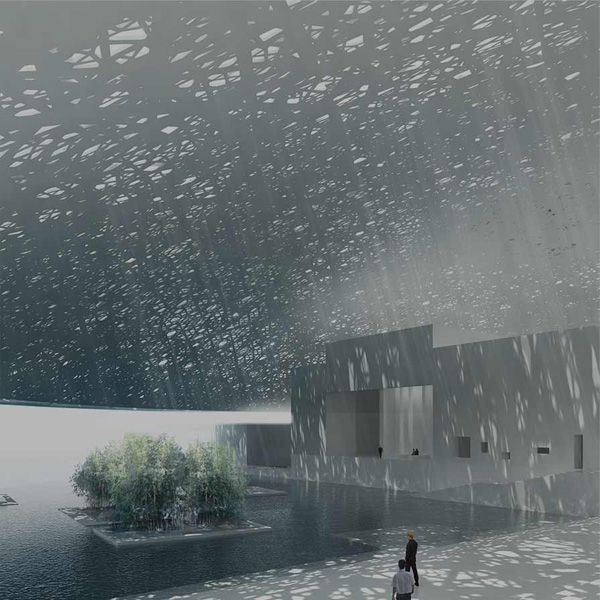 Research Centre
Louvre Abu Dhabi's Resource Centre collects material for the documentation, study and preservation of the museum's permanent collection and supports the museum's research activities and programmes. The resources, available in the museum's three official languages, Arabic, French and English, follow an interdisciplinary approach to explore anthropological, historical, aesthetic and technical connections in a global and cross-cultural perspective.
Learn More